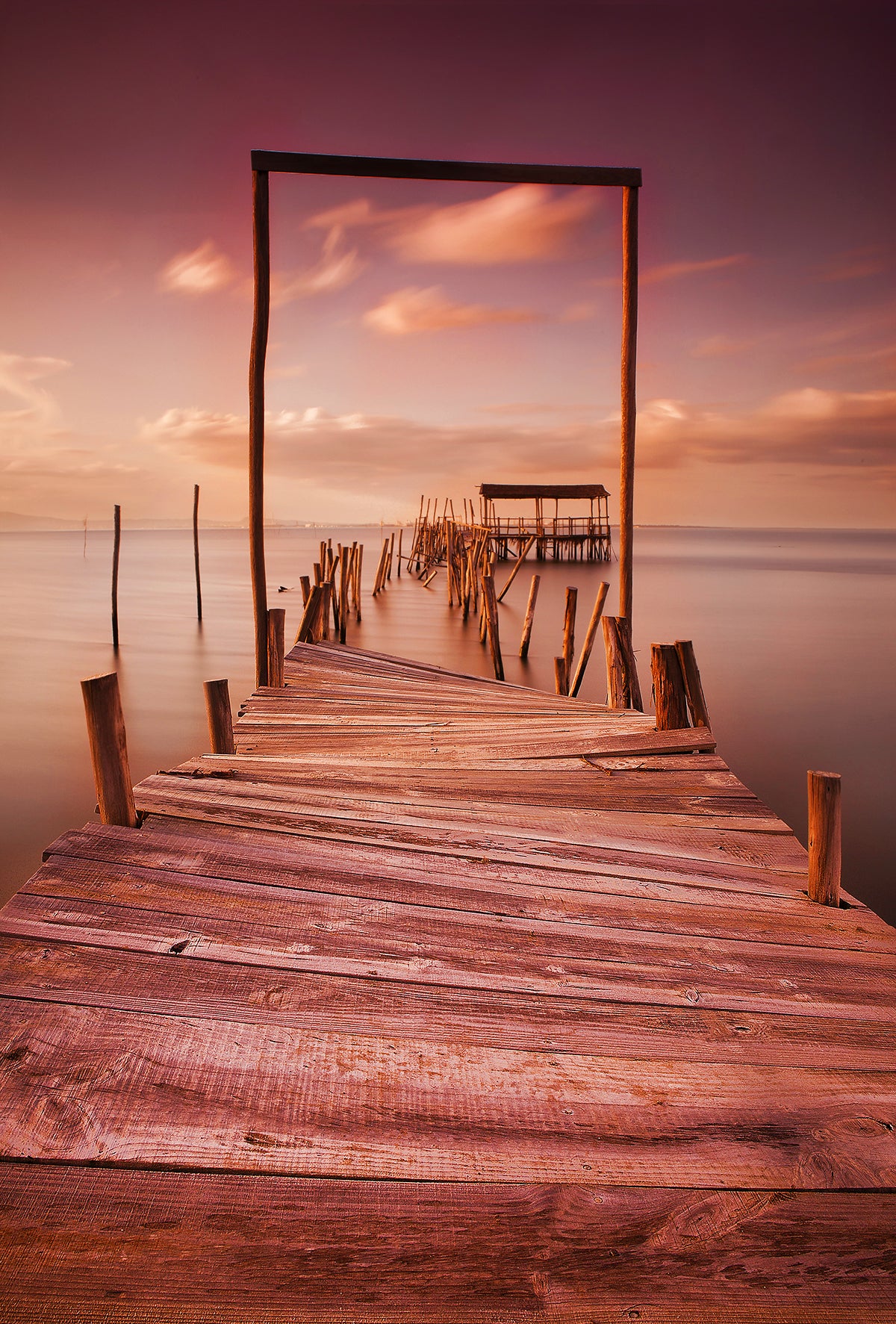 A moment of silence
Somente hoje, aproveite o desconto de até 20% e finalize sua compra. *metacrilato não estão incluso
Nossos prazos de envio são de até 10 dias úteis e são enviadas com seguro. Todas as obras são enviadas enroladas para proporcionar total liberdade de personalização aos nossos clientes. Além disso, as obras em metacrilato são entregues prontas para pendurar, simplificando ainda mais a sua experiência de decoração.
This captivating and nostalgic image was captured in a truly special location: the Port of Carrasqueira, near the picturesque Vila da Comporta, in Portugal.
This unique photo depicts a scene unique in time, representing both the timeless beauty and ephemerality of life. The structures in the foreground and background evoke memories of an enchanting past, but they also remind us of the transitory nature of existence. It is a work of art that invites the viewer to dive into a moment of contemplation, immersion and connection with history and human nature.
Unfortunately, like all precious things, the landscape of photography has changed over the years, making this image even more unique and valuable as it captures a landscape that no longer exists, making it a true artistic gem.
Acquiring "A Moment of Silence" is bringing into your home not only a work of art , but also a window into a magical and ephemeral moment in history. Every time you look at this photograph, you will be transported to the Port of Carrasqueira, connecting with your emotions and letting your imagination flow.
---