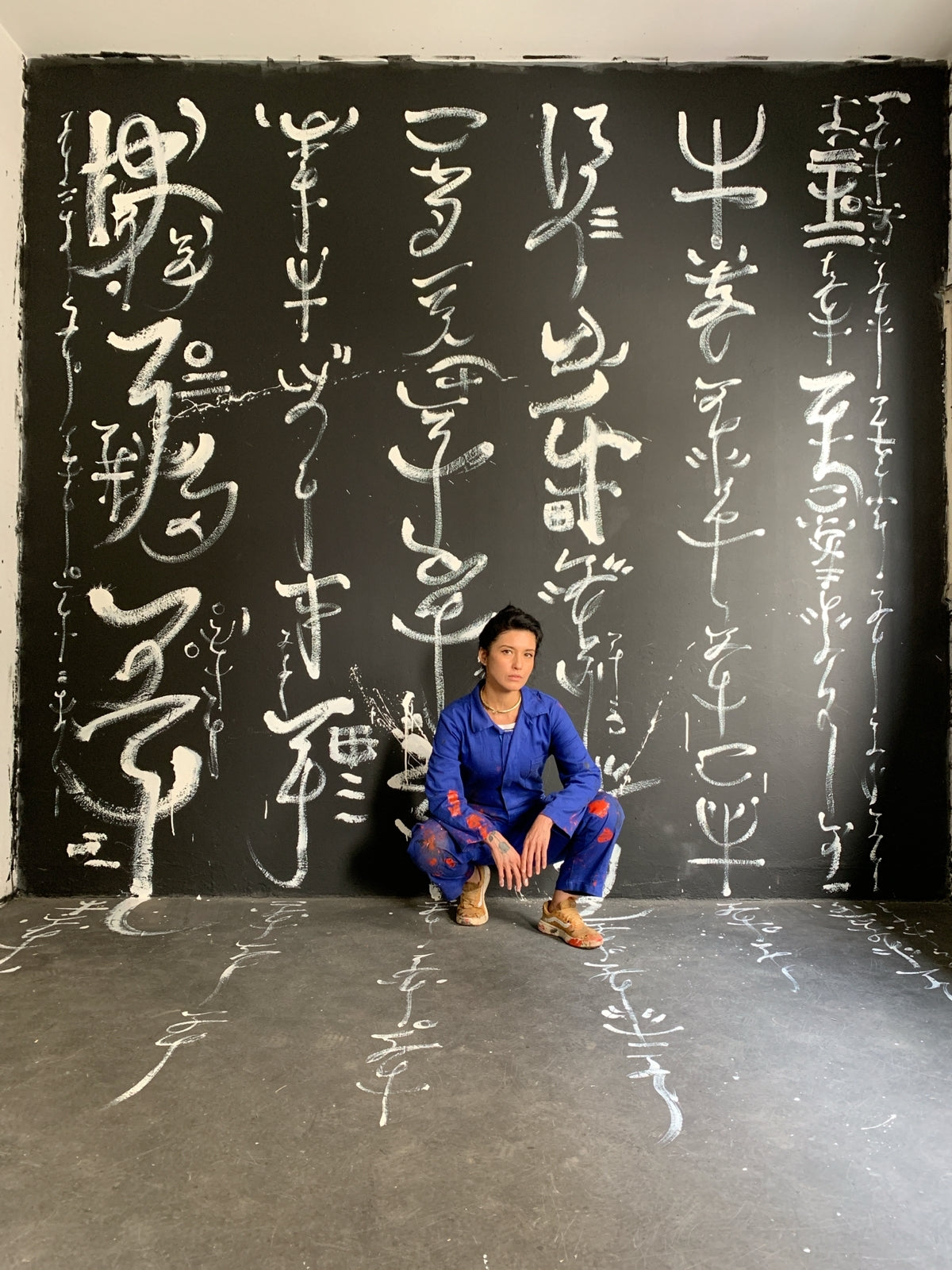 Catarina Gushiken
Catarina Gushiken is a visual artist, born in São Paulo, Brazil, 1981.
Lives and works in the city of São Paulo.
His creative process involves investigations into identity, ancestry and origin. He began his research from family archives, translating letters and diaries written in Uchinaguchi (ancient indigenous language of Uchina, today Okinawa/Japan) left by his grandfather, dating back to 1936. Through this investigation, the work Calligraphies emerged Sensitivas, released as a book by Editora Reviver in 2021. In addition to drawing and painting, Catarina has been experimenting with connections between abstract writings, body and dance, having participated in the show "Oriental Garden of First Desires" directed by Ismael Ivo, together with the São Paulo City Ballet, held at the Tomie Ohtake Institute.
His work is the manifestation of confluences and sharing with other beings and their perceptions of the world, it is the very diversity of memories that emerge from these encounters with such plural existences.