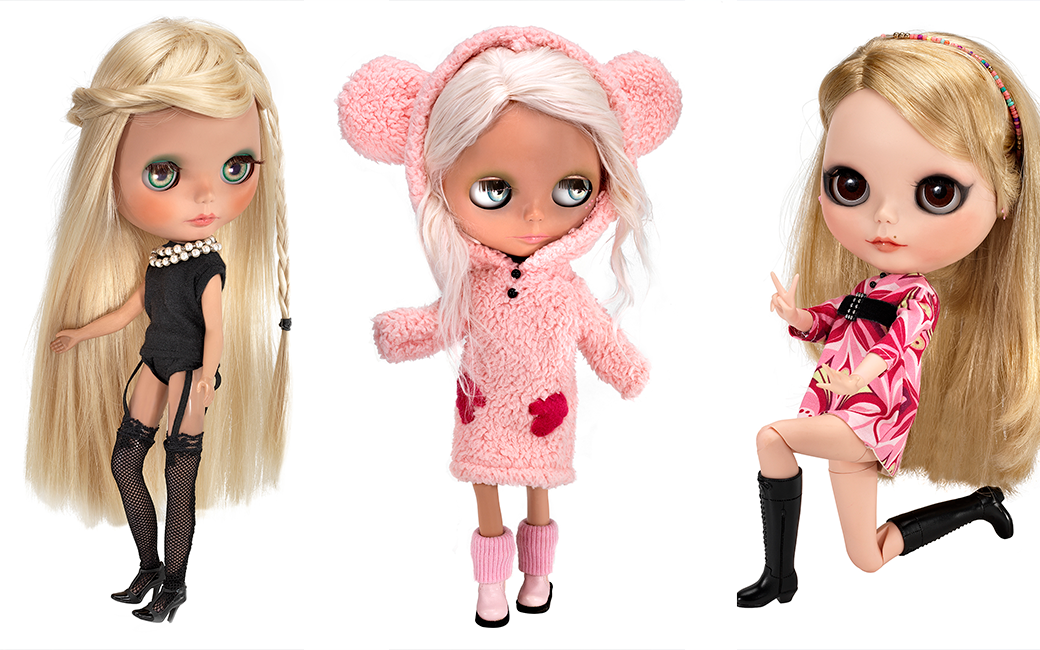 Blythe Collection
Just pull a thread and Blythe's big eyes change color. These eyes are reminiscent of the unforgettable paintings by American painter Margaret Keane, Tim Burton's inspiration for the award-winning film "Big Eyes".
The resemblance of this small doll with large eyes and slender body to herself led television producer Gina Garan to unpretentiously create several photographic series starring Blythe. Launched in the 1972s and discontinued a year later, the doll was not popular at the time because it was "too scary for children".
Years later, it became the protagonist of several fashion publications and a very expensive collection item owned by haute couture names such as John Galliano, Prada, Gucci, Vivienne Westwood, Versace. Blythe even inspired an Alexander McQueen collection.
Gina Gara's photographs dedicated to the Blythe doll have been exhibited in various places around the world, such as Tokyo, London, Seoul, Los Angeles, New York and Melbourne.