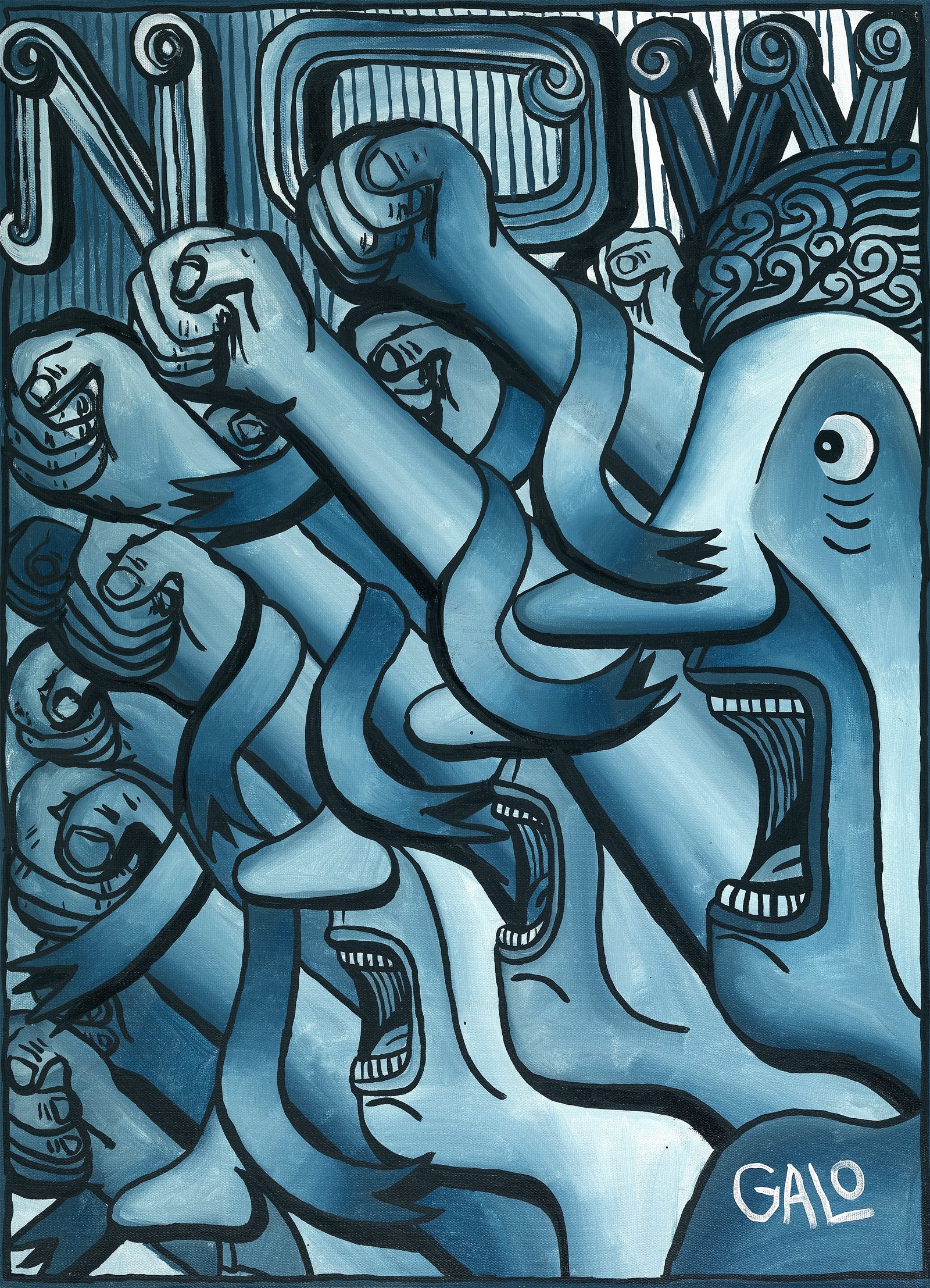 rooster
In 2009, he began carrying out urban interventions in the city of São Paulo, using latex paint or water-based enamel as his raw material.
In his works he creates a playful scenario that intersperses characters and fish, creating a private universe designed at random, without drafts, without studies.
Painting in the "freestyle" style, his compositions are mostly monochromatic and always interact with the dirt on the wall or any other existing intervention.

In 2012 he was invited to participate in the 2nd International Graffiti Biennial at MUBE and nominated for the 3rd edition of the Urban Art Award in France (Artaq - 3rd Urban Arts Awards). In the same year he participated in ARD*POP-UP, a graffiti festival held in Osl, Norway, by the ARD gallery (All Rights Destroyed).
Galo is considered one of the biggest names in graffiti in Brazil.