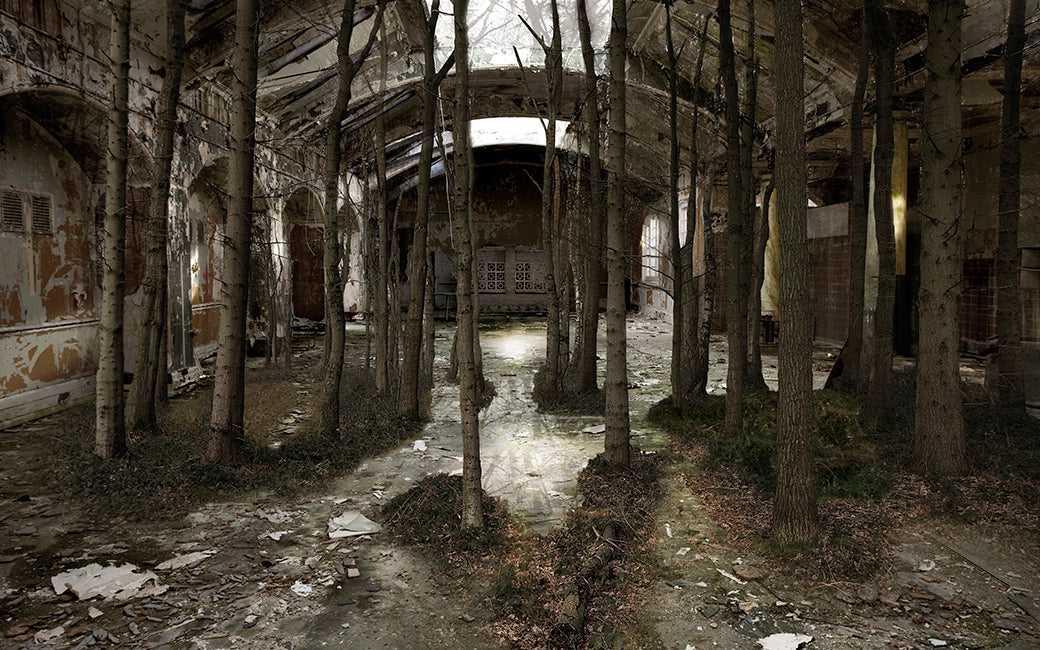 Lynne Collins
Lynne Collins is a hopeful photographer. The London artist questions, through photography, human impartiality in the face of the destruction of nature. The idea is to launch the debate on how Man and Nature can coexist in a healthy way.
Lynne's melancholic narrative explores, with the grace of a painting, the dichotomy between the decay of the traditional and urban evolution. It combines scenes captured in the studio with inhospitable Victorian-style locations, such as abandoned factories and asylums.
The photographer's work is clearly influenced by her childhood memories and her extensive past in the UK film and television industry.
Among the various awards won by the London artist are the Excellence in Photography Award, awarded by the Royal West of England Academy.